Should 10-2 Be the Bar Regular Season Record For Washington in 2018?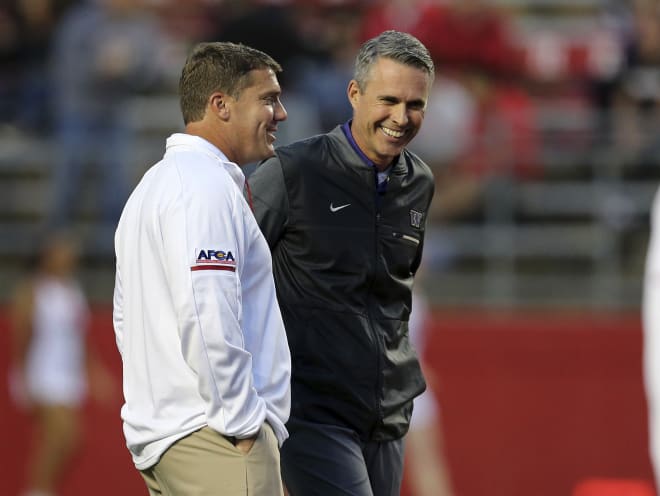 Tradition is only as rich as the quality of material.
Over the past four seasons at Washington, Chris Petersen has woven together his methodology of coaching with the fabric laid before him by the coach he grew up admiring, the late Don James, cultivating a new culture predicated on winning the right way.
The Huskies have clinched a bowl berth each season that Petersen has been at UW, but a 1-3 record in postseason competition leaves something to be desired. With consecutive 10-win seasons for only the fourth time in program history, and the latest since 1990-91 under the aforementioned "Dawg Father", UW has an upward trajectory heading into 2018.
With Pac-12 Media Day less than two weeks away (July 25) and fall camp quickly approaching, I appeared as a guest on ESPN Central Texas last week to share my thoughts on UW. The transcription from the segment (roughly 7:25) is below along with the audio.
YMTC: Lars, this is a team, under Chris Petersen, looks like they're loaded for another run to compete for the Pac-12 title. With Jake Browning back, with Myles Gaskin back on offense. With a defense that returns a few starters. What would you say is the biggest question for them going into the season this year?
LH: I would say really for the offense, it's the offensive line. Obviously Trey Adams missed a decent portion of last season with the knee injury. He's fully healthy – well Chris Petersen said we'll decide that in a couple weeks. But from everything that, Trey went to I think Hawaii with Jake Browning and he looked pretty functional. So it seems like the offensive line should be cohesive, but Nick Harris did move over to center. So you have some readjusting along the offensive line, so I think that's where the question will be there. And then defensively you have to replace Vita Vea. So, that's not an easy thing to do. Replacing somebody who's 340, easily able to push the pocket as much as he was. So that's not an easy thing to do. So I think those are the two main questions they have heading into fall camp in a couple weeks.
YMTC: For Jake Browning who, 43 touchdown passes two years ago. Just 19 last year, but he's a 39 game starter. He lost a bunch of receivers. Do you think that this is an offense that can bring back some playmakers for him? And again their running game is going to be good anyway.
LH: Yeah for sure. I mean Myles Gaskin has run for 1,000 yards each season he's been at Washington. I don't think – I could see him getting another thousand-yard season, but it's not necessary with the weapons they have coming back. And the interesting angle to look at is when Bush Hamdan was here for the one season he was at Washington, he was the wide receivers coach who signed Ty Jones, Alex Cook and Terrell Bynum. And now those guys all got to redshirt, except for Ty Jones. So now he gets to work with them as the offensive coordinator, so he knows their skillset recruiting them to Washington, and then getting them to develop under Matt Lubick. And so, that will be a way for them to open up the offense more. And then Chico McClatcher will comeback. He should be pretty healthy this fall. That adds another really dynamic playmaker to their offense. So Washington doesn't have to be that run to set up the pass. They can almost decide game-by-game which one is tailored more toward the opposing defense, the one they can exploit more.
YMTC: Looking at the schedule, look they don't start out easy. They got Auburn to open the season. They've got BYU on the schedule who is always a bit of a wildcard, should be a win. UCLA, right when UCLA might be starting to hit their stride under Chip Kelly. And that's not to mention the Stanford's and Oregon's, and rivalry game with Washington State. How do you see their biggest trap games or biggest places they could trip up on the schedule?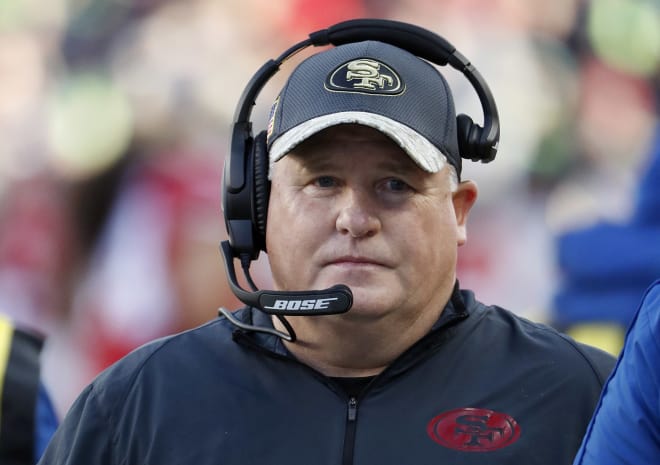 LH: Yeah no doubt Auburn right out of the gate. I think that game, you don't want to put to much pressure on it because if they happen to lose that game it doesn't write off their season. They would have to likely run the table in the conference and win the Pac-12 title game to make it into the playoff, if they were to lose to Auburn. If you beat Auburn you almost allow yourself a little bit of wiggle room to have a trap game, to where you know Auburn isn't going to fall off this season. It doesn't make sense for them with Jarrett Stidham. So, if Washington is able to get an early first week win, they have a little more flexibility. But Chris Petersen's not going to let them use that flexibility, but it does make things a little bit easier and set up their schedule moving forward. I think Oregon again is going to be an interesting one. Washington has one back-to-back there. But that rivalry seems to finally be, I don't want to say even, because I still think Washington holds the edge. With recruiting, on the field, off the field sort of thing, it really seems like there's a lot of energy flowing into that Oregon-Washington rivalry again. Which is good for an on the field thing because we haven't seen that competitiveness show up on the field in about three years.
YMTC: Now that we're what five years, year five of Chris Petersen, and he's brought this program back to where it was. I mean under Don James this was one of the best programs in the country. Regularly competing for Pac-12 titles, competing for National titles. They're in the College Football Playoff discussion. How have you seen things change around there? In the way that people look at the program, the way that the program runs and the way that now, because of Chris Petersen it's not hopeful, it's kind of assumed that they're going to do well.
LH: Yeah, it really was. Going from Steve Sarkisian to Chris Petersen, I'm not sure if there's a bigger night-and-day difference, in terms of style of coaches. Now Sark obviously has had a . . . he's run the gauntlet, he's cleaned up his act and he's now in Atlanta [Falcons]. But that change, certainly from a lot of the players, they opened a couple seasons afterwards and said that first 18 months was really, really a culture shock to most of the players on the roster. So those first two seasons when they weren't, they didn't have the double-digit wins that they've had the past couple seasons. Those were the building block seasons to now get to this point. And I think Chris Petersen has handled it about as well as he could have. This is about as well as this plan could have worked out five years in where year three (2016), that was basically the turning point. Year three was the turning point. Browning takes that second step, and then getting – this, year five, is like a culmination of everything. So I think this year will be the year that you could say this is, if you want to hang one year on Chris Petersen and this is what it's going to be at Washington, I would say 2018 would be that year. To say, this is Chris Petersen's Washington Huskies. This is what it's going to be like moving forward, and I think it'll be really interesting. It could go really bad. Not really bad. But I could see them losing a couple games, if they were to lose to Auburn and then they fall into a trap. Then that's two losses where as a couple years ago that wasn't really as much of an issue. So it'll certainly be an interesting balancing job for Petersen this year."
YMTC: What's the minimum, like is 10-2 regular season, is that kind of the floor of what fans are kind of expecting and will maybe accept this year?
LH: I would think so. Especially for this year. You have Auburn, and that basically is a road game. It's neutral site. But let's be honest here; Washington traveling down Mercedes-Benz Stadium in Atlanta. Auburn just going that short little trip over. You don't want to make excuses, but that would be one where if you lost that one, then maybe slip up once against UCLA or somewhere along the line in the season. You still win the Pac-12 title. The bowl game is what it is. Two losses, that's the cutoff. That's where fans say for this season we can accept two. But if you start slipping three, four, that would be a step backwards for Petersen, and I don't see Washington losing four games this season. There's no way. Two max. I don't see them running the table though. That, I don't think Washington has that from a beginning of the season, going through Auburn – which almost takes two weeks off in my opinion. The equivalent of two games. Then you would have to run through the Pac-12, the title game. So I don't think they can run the table, but I think they will still be in that discussion for the playoff come the end of the season."