Texas A&M Edge Rusher Transferring to Washington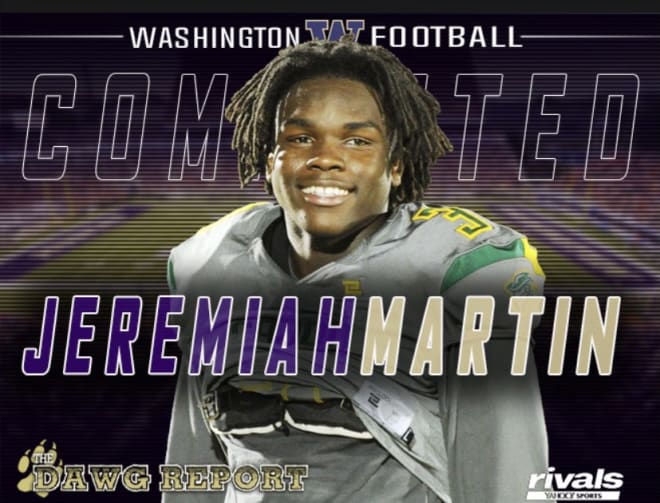 Texas A&M junior defensive lineman Jeremiah Martin has found his next home.
After spurring Seattle for College Station, Texas over two years ago, Martin, a former four-star defensive end in the 2018 class has chosen to transfer to Washington.
It marks the second transfer addition for second-year head coach Jimmy Lake in February, joining Texas Tech wide receiver Ja'Lynn Polk. Both are expected to participate in spring practice when the Huskies take the field in a little over a month.
Martin, a 6-foot-5 and 262-pound defender, has two years of eligibility remaining having played 31 games for the Aggies over the past three seasons. At UW, he joins a room loaded with four underclassmen with just one returning upperclassmen, Ryan Bowman.
As an Aggie the former Rival250 prospect split time between defense and special teams, predominantly playing defense the past two seasons. Between 2019-20, Martin played 307 snaps with most of his time spent as a pass rusher.
The addition of Martin allows room for breath to not have to rush along some of the younger edge rushers on the Huskies roster.
As the position group stands, UW now has eight scholarship players at outside linebacker with Bowman and sophomore Zion Tupuola-Fetui leading the way.
UW Outside Linebacker Depth Chart
| First Name | Last Name | Class | Sacks |
| --- | --- | --- | --- |
| Sav'ell | Smalls | Freshman | 0 |
| Cooper | McDonald | Freshman | 0 |
| Jordan | Lolohea | Freshman | 0 |
| Bralen | Trice | Redshirt FR | 0 |
| Laiatu | Latu | Sophomore | 2 |
| Zion | Tupola-Fetui | Sophomore | 7 |
| Jeremiah | Martin | Junior | 1 |
| Ryan | Bowman | Senior | 15 |
Martin made an official visit to UW before signing day in 2018 and came away impressed.
"I was like, you know somebody went there, and it's so surprising that it's like they speak so highly of where they go because you just speak highly," Martin said back in February 2018 of his trip to Seattle.
"But actually, they're speaking highly because it was probably one of the greatest programs. Like I don't know how to explain it.:
Now Martin will be a part of that great program.