2017 3-Star DE Joe Tryon Flips From Washington State to Washington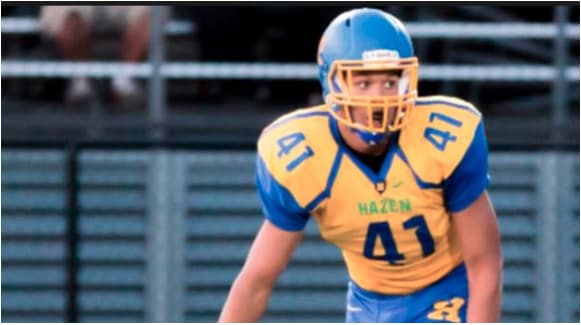 Washington has been successful at flipping Washington State commits late in the process, and have done so once again under Chris Petersen. 2017 three-star Renton (Wash.) Hazen defensive end Joe Tryon, who had been committed to WSU since Aug. 5, flipped his commitment to Washington on Friday, Tryon confirmed to Rivals.
Tyron told Rivals he made the decision to de-commit from WSU on Thursday night, and called Petersen this morning to make his decision official.
The Huskies had been searching for another BUCK linebacker prospect in this years' class, offering Tryon eight days ago. UW was also pursing 2017 three-star Arizona DE commit Jalen Harris.
Tryon will take his official visit to Washington next weekend Jan. 20-22, and will not take any other official visits. Tryon was scheduled to OV Washington State this weekend and Oregon on Jan. 27-29.
The Huskies now have 15 verbal commitments for the class of 2017, including punter Joel Whitford who has already enrolled at UW. UW only has two more scholarship spots remaining for the class of 2017 to take an offensive linemen plus another player from a non-specific position.