Huskies Closer to Regaining CB Byron Murphy; Freshman TE Bryant Out a While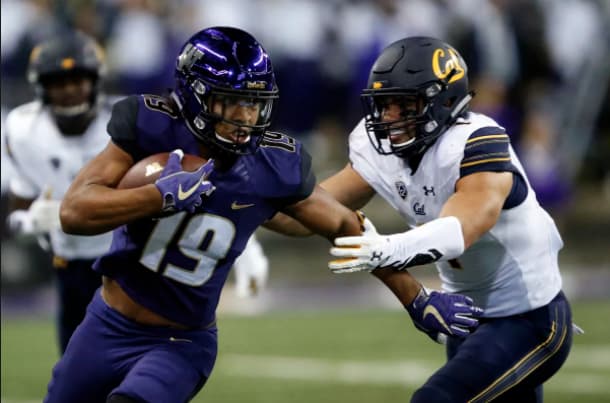 From a statistical perspective, UW has about as average of an offense as a program could have. The No. 11 ranked Huskies are just behind Troy, Appalachian State and Buffalo at 408.3 yards per-game, placing them No. 59 amongst FBS schools.
Yet still Washington (7-1, 4-1) is the No. 2 scoring offense in the Pac-12 averaging 38.6 points per-game - trailing only Arizona and Khalil Tate at 45 ppg - good for No. 17 nationally. Aside from a 13-7 loss at Arizona State two weeks ago, UW has scored 30-plus points in every game and four games scoring 40-plus.
Saturday, Oregon head coach Willie Taggart enters Husky Stadium for the first time and, unlike his players, without any feeling of the Ducks 70-21 loss to the Huskies last season.
"I won't use it at motivation, maybe our players will." Taggart said of the streak-ending defeat in 2016. "I'm sure any competitor out there, though, wouldn't forget what happened and wants to make sure they're at their best when they go and play that opponent again. That's our jobs this week is make sure we're at our best and see to it that what happened last year doesn't happen again."
In that 49-point victory in Eugene last season UW had a three-touchdown day from John Ross, now with the Cincinnati Bengals, and 378 combined rushing yards against the Ducks. Coming off a 333 yard and five touchdown game on the ground vs UCLA, utilizing the ground game again appears likely to carry the Huskies this weekend.
UW will be without freshman tight end Hunter Bryant this weekend after Chris Petersen ruled him out for a while. The first-year starter joins wide receiver Chico McClatcher, left tackle Trey Adams and TE David Ajamu on the offensive injury list through eight weeks.
As the offense continues to make strides while suffering simultaneous setbacks, star cornerback Byron Murphy could be returning soon. The redshirt freshman DB has missed the last five games due to a broken foot.
Petersen hesitated briefly before saying, "he's getting closer. We're making progress there too. So he's getting closer."
In just three games Murphy is tied for the team lead with Jordan Miller hauling in two interceptions. Miller is out for the season after suffering a broken leg on the final play against ASU.
Behind the co-leaders is a four way tie between Jomon Dotson and Myles Bryant, representing the secondary, along with linebackers Sean Constantine and Tevis Bartlett who all each have one INT.
"He's one of the guys that stood out to us," Petersen said of Myles Bryant after reviewing tape of the UCLA game. "He's got all the things you want in a football player. He's smart. He's crafty. Studies the game, competes at a really high level. Those are the guys you love to go to play games with."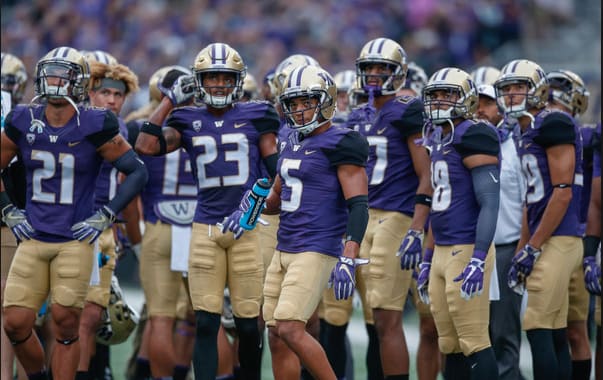 Bryant earned a scholarship prior to the start of this season after walking on his freshman year. UW offered the Loyola High School (Los Angeles, California) product before his senior year, along with Colorado and other Pac-12 schools, but spots filled up and Bryant almost missed his chance.
On signing day defensive backs coach / co-defensive coordinator Jimmy Lake reached out to Bryant to offer him a walk-on opportunity at UW. So, when the time came around for Petersen to deliver the good news this fall, it seemed as if Bryant was unfazed by the news.
"His reaction when he got his scholarship is kind of what we expected," Petersen said. "Didn't know if he really cared or not. I know he did, but that's just Myles. He's just kind of that even keeled competitor. Doesn't get too rattled one way or another."