Huskies RT Kaleb McGary Spurs NFL, Electing to Return For Senior Year at UW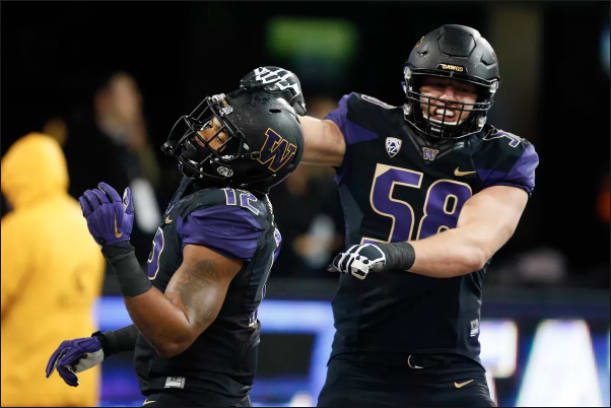 Until Thursday, UW redshirt junior right tackle Kaleb McGary wasn't set on whether he would return or declare for the upcoming 2018 NFL Draft.
After deliberating back and forth, at one point almost electing to forgo his final season of eligibility at Washington, the former four-star recruit from the state decided to stay home for one final season, a source with knowledge of the decision process told Rivals.com.
The decision gives an additional boost to a Huskies offensive line that is also returning left tackle Trey Adams in 2018. After suffering a torn right anterior cruciate ligament (ACL) in mid-October against Arizona State reports confirmed that Adams would return for his senior season.
McGary, selected to the All-Pac-12 First Team in 2017, has played in 39 games in his three years at UW after choosing the in-state Huskies over Wisconsin and Washington State in his recruitment.